Playa Timelapse - September 2011
Sometime in August 2011 I was given my first "real" camera, about 3 weeks later I left it on a mountainside. Thankfully this wasn't an accident, a small team of us had carefully chosen a location to leave it, direction it was pointed, and jerry-rigged two car batteries and a solar charger to support its purpose.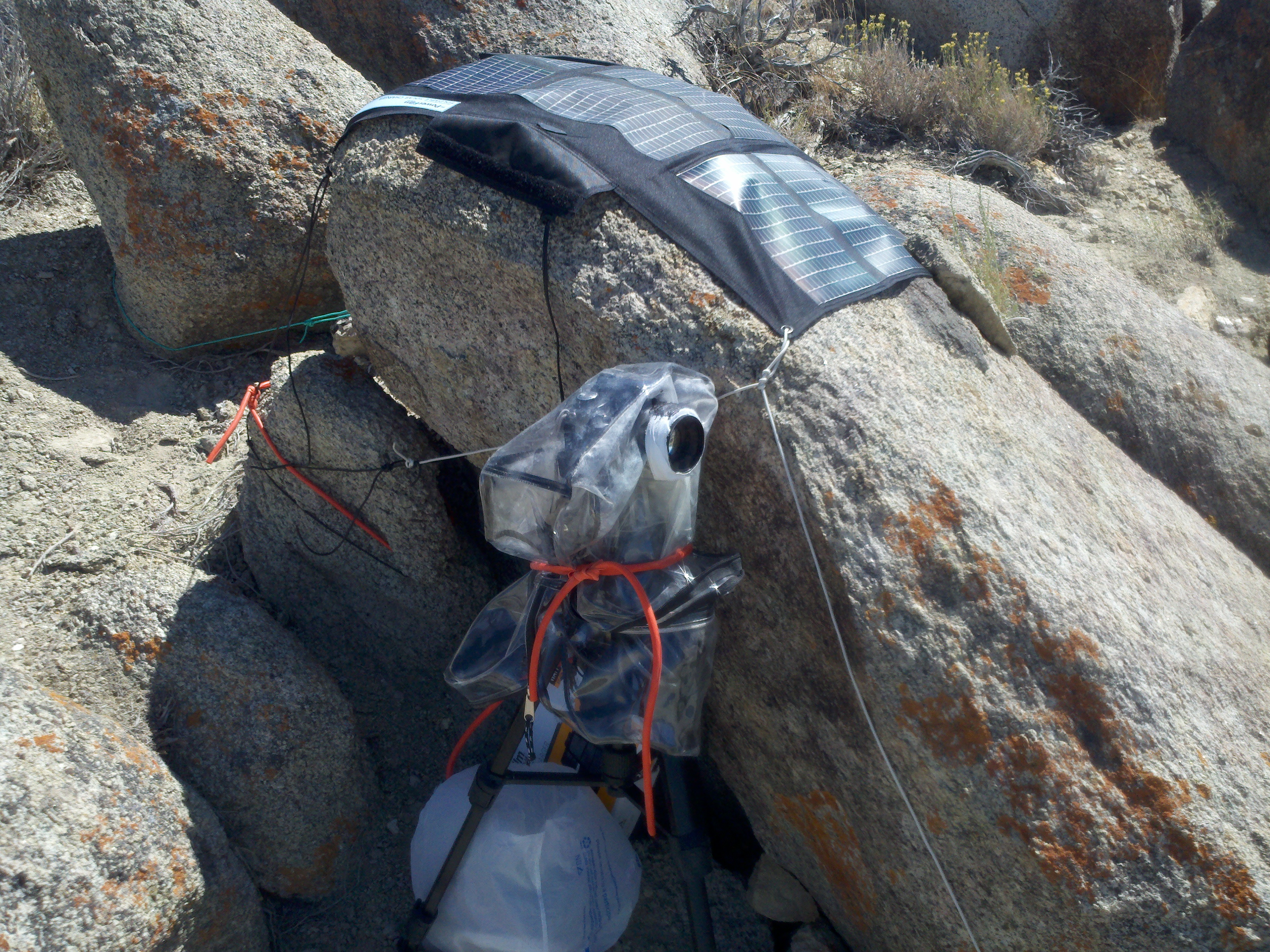 Over the course of the next 5 weeks the camera would take just shy of 9000 photos, in the middle of that time, and the center of the frame, was the Burning Man event.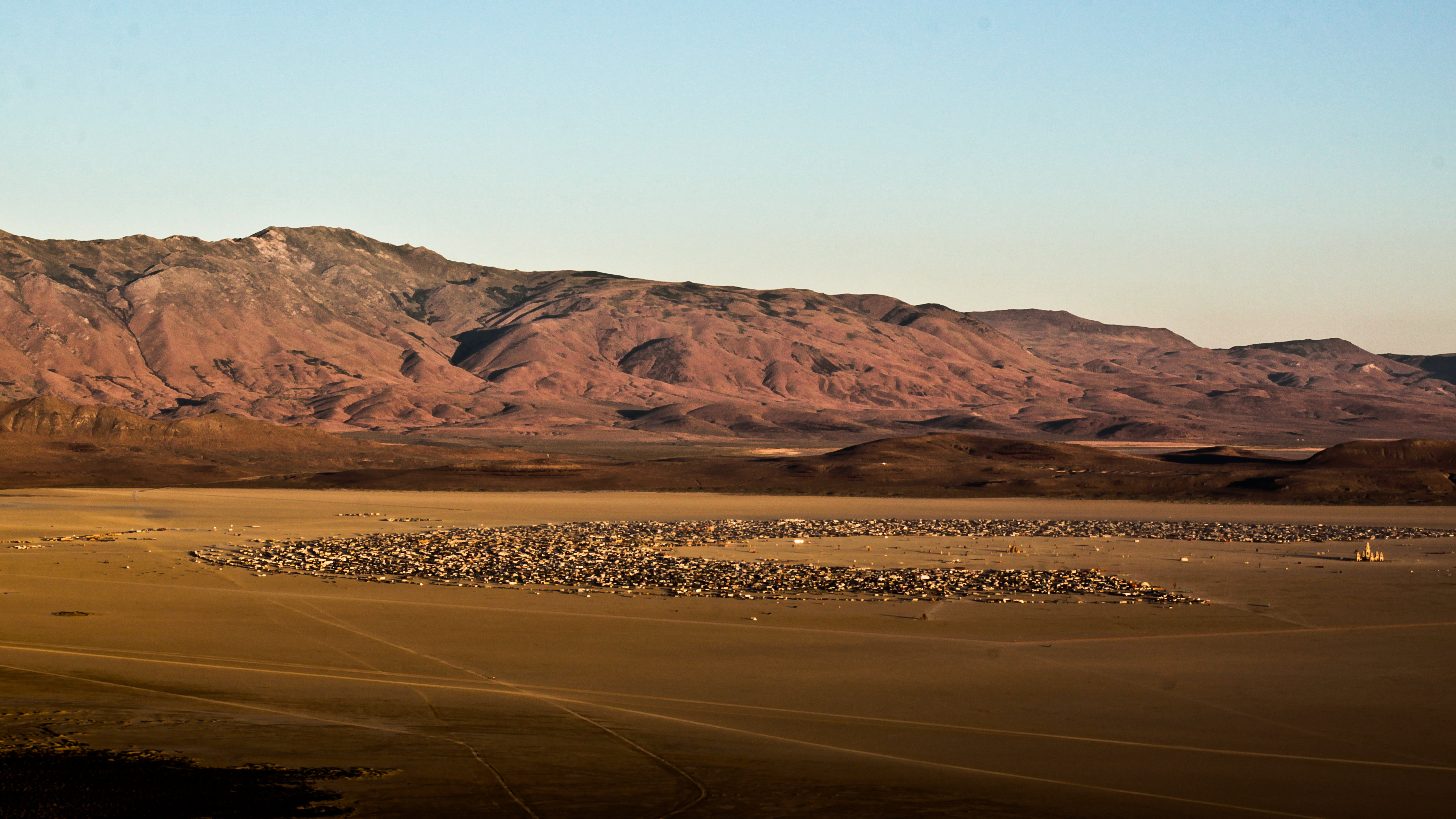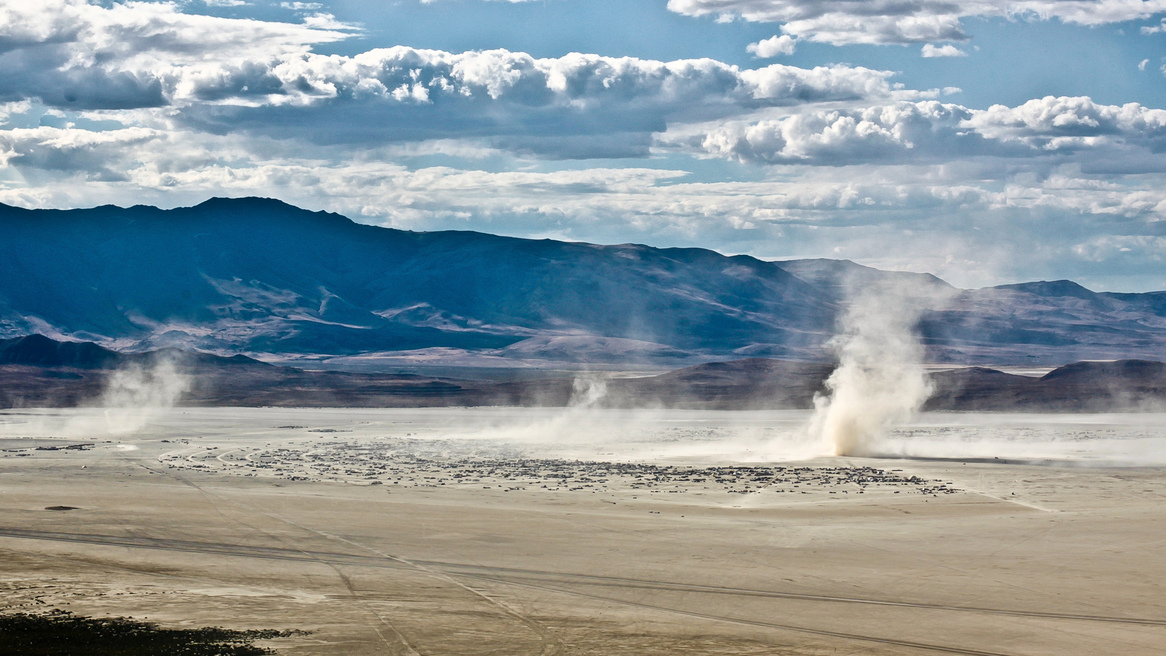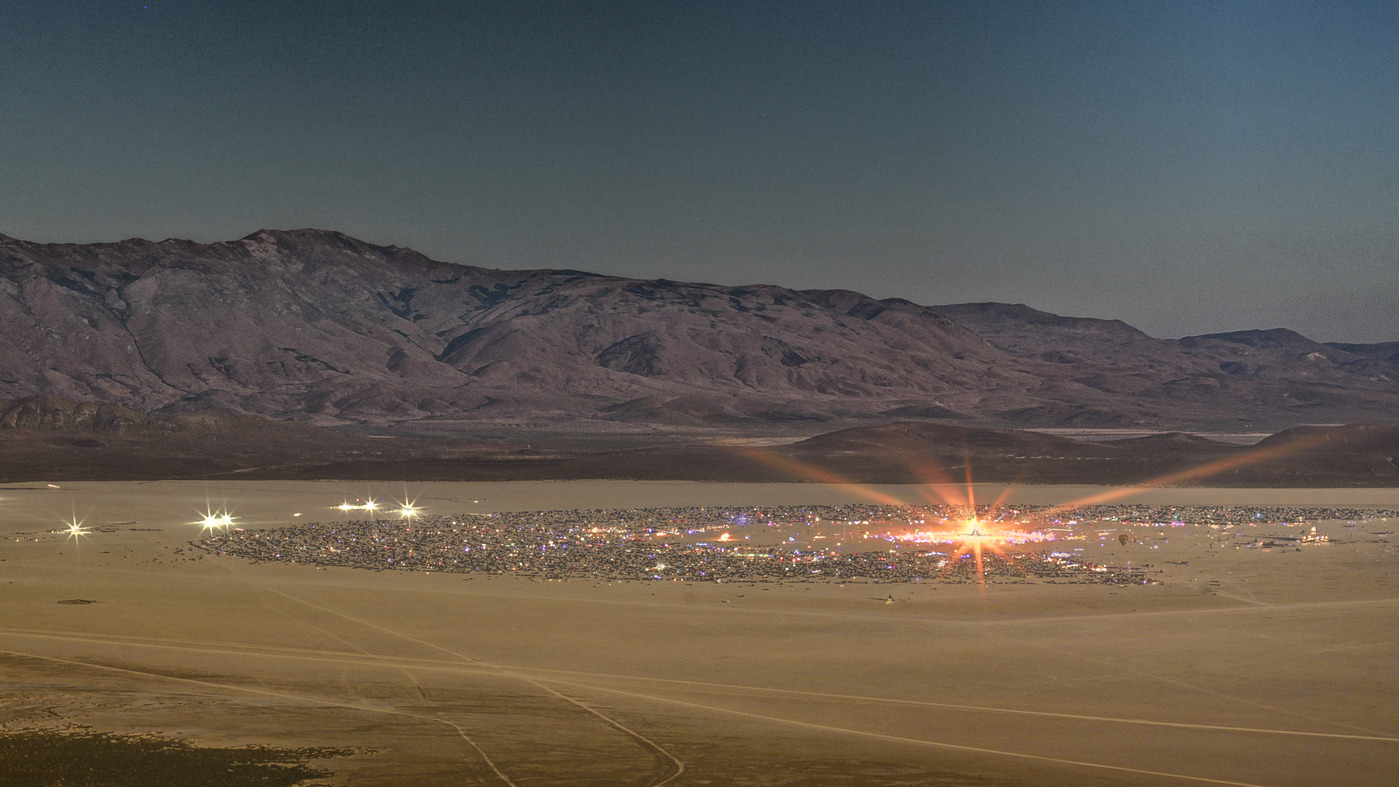 The above image is one of the byproducts of the set of images we collected, a fusion between a night shot of the man burning, and a calm morning with raking sun angle. Ultimately we compiled these photos into a video, which something like a half-million people saw!
This viewership was largely fueled by Petapixel and Gawker doing bits on our work.
Below are a few of the people who helped hike, drag up equipment, and swap SD cards as needed. Without them, this would have never been possible.